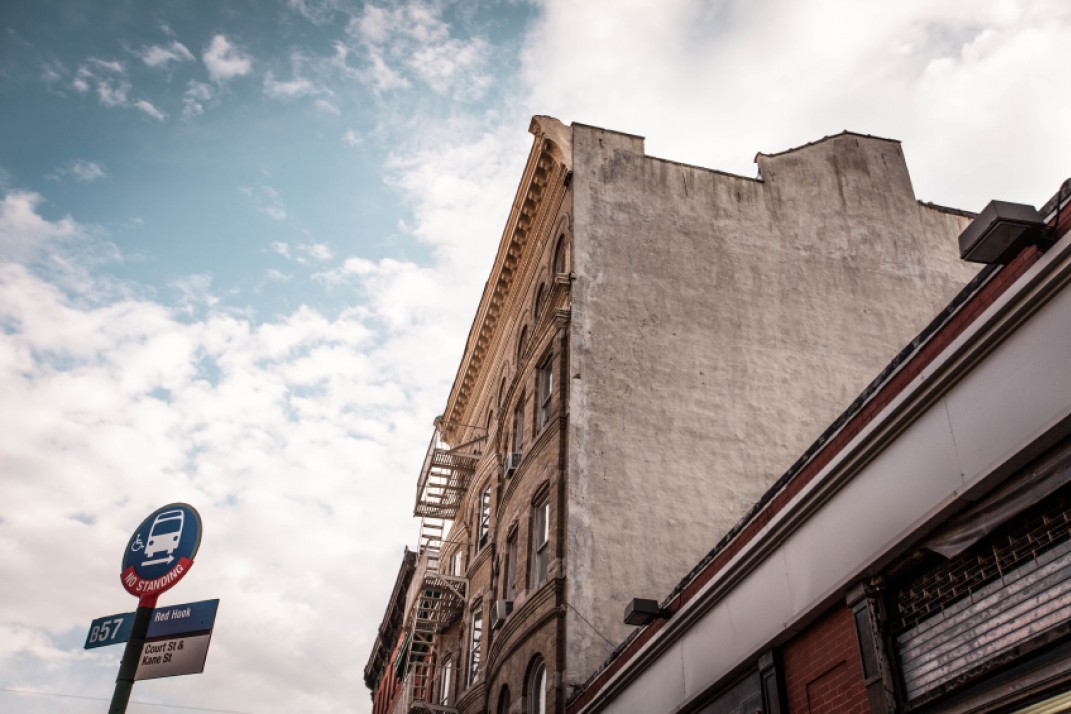 Sometimes, it seems like there are as many real estate jargon terms out there as there are actual apartments.
Whether you're buying, renovating, or in a legal tussle with a landlord, you'll occasionally hear talk of the "C of O," or Certificate of Occupancy. And while this legal document isn't exactly the sexiest part of any real estate transaction, there's a whole lot of power in this little piece of paper, so much so that it has the clout to win legal cases, end negotiations, put the kibosh on your mortgage, and more.
So what is it, exactly? It's a document that lays out a "building's legal use and/or type of permitted occupancy," per the city's Department of Buildings, meaning the type of use it's cleared for (commercial? residential?) and how many residences are allowed on site. There's also what's known as a Temporary Certificate of Occupancy, which the city can issue in the short term (typically 90 days) for a building that still has outstanding work or permits before it can get an official C of O, but is safe to inhabit.
The big clincher here, in the DoB's own words: "No one may legally occupy a building until the Department has issued a Certificate of Occupancy or Temporary Certificate of Occupancy." If a building doesn't have a proper Certificate of Occupancy, the city could theoretically issue a vacate order at any time.
This means that if you're a renter, your landlord has no legal right to collect rent from you, and if you're in the process of buying an apartment, a major wrench just got thrown in the deal. For starters, problems or delays with the C of O can throw off your mortgage. "We need at least a Temporary CO issued to do any financing, and have declined approval for a project that didn't have one due to outstanding finish work still being incomplete," says Mary Alex Blanton of National Cooperative Bank (fyi, a Brick sponsor).
There are a few common scenarios in which buyers might run into CO issues. The first is with houses, which may have been renovated and include more living spaces (for instance, a single-family turned into a two-family), but not gotten the appropriate paperwork updates. "Say someone does an alteration, or puts on an extra room," says real estate attorneyDean Roberts (also a Brick sponsor). "A two-family that turns into a three-family is the classic C of O screwup." (This exact same thing happened to our brownstone renovation columnists, in fact.)
The easiest solution is to hire an expeditor to help speed along the paperwork process (there are plenty of them who specialize in CO fixes, Roberts notes), a cost that will vary depending on the severity of the issue. "It's a problem that can be fixed assuming the breach is not so terrible as to be a threat to safety or health," he tells us.
CO problems also tend to rear their head for buyers in new construction buildings, which might have a TCO, but can't get a finalized certificate of occupancy until they're completed. "You'll find that the C of O is always a moving target as far as when it's going to arrive, so [the developer or sponsor] is doing their best to estimate, incentivize and keep people in the transaction," says Elliman broker Nicholas Palance. To avoid the hassles and expenses that come with a delayed move-in date (storage, moving, the cost of temporary digs, etc.), Palance recommends adding an extra three months onto whatever date a developer gives you for building's approval.
Other scenarios in which the building's CO (as opposed to an individual home or apartment's certificate) might be a problem: condo conversions that only ever got a Temporary CO (or forgot to renew theirs), or co-op buildings that are somehow violating the terms of theirs. (Note: Unlike condos, individual apartments in co-op buildings don't have Certificates of Occupancy; there's simply one for the entire building, meaning your fate might be in the hands of the management.)
For purchases other than co-ops—which come with stock certificates, not deeds—any CO problem will usually come up in the title report. "It's one of those things that needs to be addressed well before you close," says Roberts. "As a buyer, first assess how serious the problem is and if it's fixable." One option, he says, is to have the seller put money aside in escrow to allow you fix the problem. (Remember, expeditors don't work for free.)
One last thing to consider in all this: If you're doing significant renovations or purchasing a fixer-upper with the intention of launching into extensive work, you may need to update the C of O in addition to getting all the requisite permits. "Any renovation that creates a change in the number of rooms, or a change in the use of the spaces will require a permit, and thus a check on whether a Change in Occupancy has been triggered," says Fraser Patterson, founder of Bolster (a Brick sponsor), who recommends having a qualified architect review your plans to flag any potential issues. "It's certainly worth the cost of investigating prior to purchasing a property, or at the start of planning and design."